Mike Niland Tree Removal Service in Shady Side Maryland

Mike Niland has never had a bad review, we provide 100% Satisfaction guaranteed, and you DO NOT pay a dime until we have finished our job and you are satisfied!
Tree Removal
Tree Trimming Service
#1 Rated in Calvert County with ALL 5.0 Star Reviews
100% Satisfaction Guarantee or You Don't Pay
Call Us
240-466-6311
Licensed and Insured Arborist – Anne Arundel County
We specialize in the care of individual trees, we take the time to understand what each tree needs and which trees are in our area that way they can get the best treatment out there. We understand that each tree is very different from each other and that they each need tie and patience, from tree supports to tree thinning, we make sure we are doing what is best for you and the tree and price ourselves on being equipped to provide proper tree care to any tree we come across. We want to make the experience of having us take care of these trees for you something to remember us by and that maybe some day in the future when that tree is blossoming you say," Wow what an amazing tree", and remember that Mike Niland's team was there for you


Hiring an arborist shouldn't be a decision that is taken lightly. The wrong care to the wrong tree can mean years worth of damage. A well cared for tree is an investment and can lead to substantial returns, not only should the decision not be taken lightly but you also need to consider the facts behind a company and the strong roots they have in you community, here in Shady Side and the Anne Arundel County and even in the Southern Maryland area we expect the best from whoever or whatever we are trying to accomplish or hire someone to do. We specialize in taking care of trees to the fullest extent and we want you to be able to see the growth of your investment in the future! Allow us to come in and show you what just can be done to your beauties and give us that joy you will have for a very long time when you sit there staring and the beautifulness of these wonderful creations.

As arborists, We can provide the following:

Pruning
We can determine what kind of pruning is necessary to maintain the health and appearance of your trees. We want the best looking just like you do and we take pride in our work in trying to make your trees look the greatest they can be, its an artwork and we are the artist with the paintbrush, give us the chance to make these pieces of artwork beautiful once again. Give the trees almost a second chance with the work we can do and allow them to be "alive" with the fulness they can have and show them and the world just how much you care about it! Trees are a very vital part to our life and not everyone knows that but if we do not take time to stop and smell the air that they give us we loose sight to just how important doing a good pruning job can do to keep and extend the trees lives.

Tree Removal
No one wants to see a beautiful tree be uprooted and removed but sometimes we just do not have any other choice, but its one of the last things we ever wanna do, we try everything we can here at Mike Niland do preserve the life of these trees for as lng as we can, by making sure the trees are not competing for space with other surrounding trees, allowing substantial water flower to make it to these trees to keep them feed, and by also ensuring they are getting enough sunlight will all help keep these trees alive.
Emergency Tree Care
Sometimes things do happen and we can not always see if a storm will blow in or if a tree is weaker then it may look, but no worries or fear, Mike Niland's team is here! We are only a quick little phone call away from making sure those worried thoughts about a downed tree or maybe some storm damage that has taken place we can handle them all. Rest easy at night knowing that everything will be handled. Trust and believe that you are in the safest and most qualified hands that you could be in when it comes to removing these trees out of the way, we only hire and train the best of the best because we know how dangerous it can be if a huge tree or even just a medium sized tree were to fall in just the right area, we want to make sure that never happens, so please do not hesitate, we know you care about your family and your home let us how you just how much we care for it as well.

Planting
Planting trees can be one of the most relaxing and beneficial to us as people, not only do trees provide oxygen and life to the planet but they provide clean air to us along with paper, wood for tables, pencils and a long list of other items as well. Planting trees is a very vital aspect of keeping out planet alive for another 500 hundred years and how great would you feel if you were able to say that you helped save the planet later on down the line. These live savers cant just be put anywhere though, we want to make sure our customers know where these trees need to go before they go off and plant them on there own, so feel free to give us a call for some helpful tips and guidelines and if you do not feel comfortable doing it yourself one of our excellent team members wouldn't mind coming by and helping you find just the right spot, keep in mind that trees need room to grow an substantial access to water and sunlight threw out the day. You never wanna plant trees to close together or as their roots grow they will start to fight each other for space and we do not want them fighting. Make the planet a little greener and make yourself smile just a little bit bigger knowing you made Shady Side and Anne Arundel County just little bit more earth friendly!

Many Other Services
Mike Niland Tree Removal Service provides many other services as needed including plant health care, consulting services, tree risk assessment, and tree bracing along with emergency tree removal, please never hesitate to call regardless of how small you might think it may be. When it comes to trees no issue is ever too small for us to care about. We are willing and waiting to help you with all tree service needs and would be honored to help you out.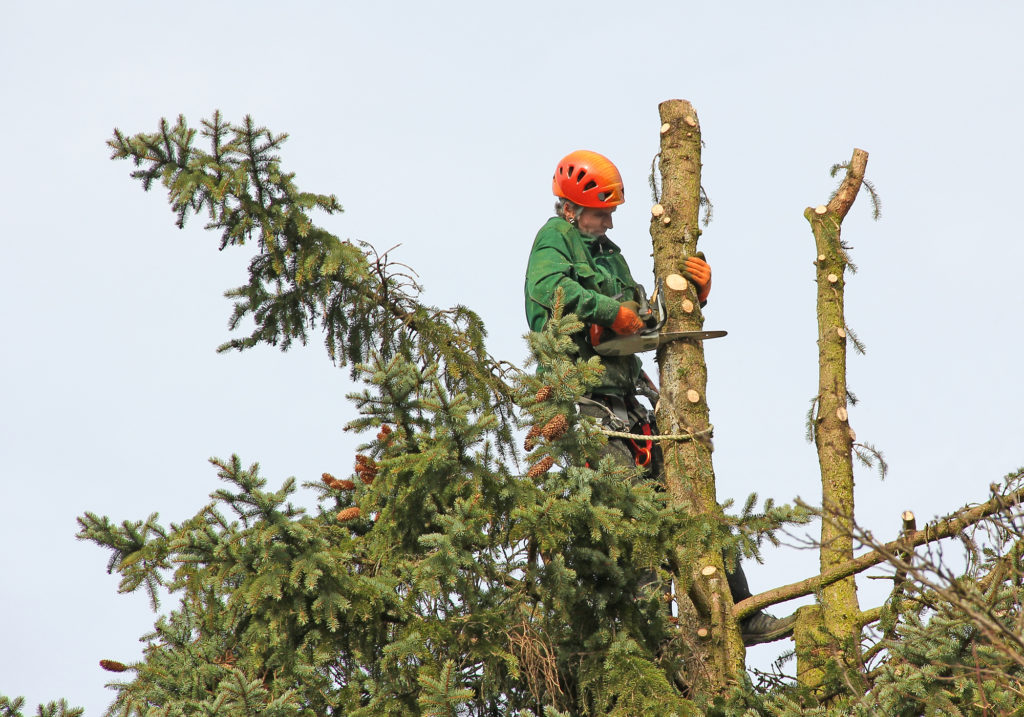 Call Us
240-466-6311
Tree Limbs Trimmed and Cut – Shady Side Maryland

Our jobs are not to come in and just cut every tree limb we see, no, instead our mission is to come in and help not only make your yard look beautiful but to help the planet while we are there, trees, like previously talked about, help save our environment, we care about the little guy just as much as the giant guy standing next to it. Our main goal here at Mike Niland is, one leave you as happy as ever and two give a little something back to the environment. All we want to do is help.

That all being said caring for these trees can sometimes be very difficult, to the untrained eye it may seem like you can cut a limb anywhere and everything will be ok, but thats not the case. In some instances this may actually do more harm than good to the tree, there is always a good way to take care of them all you have to do is ask for help and we would be more than willing to help with anything!
Why Use Us?
We know that you might not always need an entire team for your tree service needs, but we never mind answering some simple questions over the phone or even those complicated ones, we will never turn you away no matter what the issue is, Mike Niland is the tree team and service provider for you, never hesitate to pick up the phone and call.
Or… if you have bigger needs and trees that need some help. We know trees. As trained and certified Arborists, we keep in mind what is best for both your needs and the tree's needs. Mike Niland Tree Removal Service's technicians are knowledgeable, friendly, and professional. We always keep your happiness forefront in everything that we do. We can not wait to see how happy you are with the magnificent work that we will do for you, we look forward to working with you and your family to give you the best experience you can ever imagine. Thank you in advance.